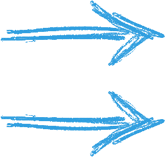 Sonic Teal is a precious meeting with one music-autodidact and two well-studied jazz-musicians.
Music out of intuition. Beauty is possible, not the goal. A great gift to the audience and to themselves.
By letting the music into your ear - it will give you an intimate view to the inside of the 3 musicians. With highest awareness, great empathy and openness, they reach an inseparable union: Music - Audience - and Space - become one. So you will also, when you dare to...
By entering the side (via the button below) you will recieve soul-cutting music that invites you a new quality of hearing. Try it!
Betrete unseren exklusiven Klangraum und erhalte Musik die Deine Ohren streichelt:

Tritt ein in die Welt von sonic teal. Gib Deine E-Mail-Adresse ein und betrete unseren einmaligen Klangraum. Du erhältst Musik die Deine Ohren streicheln wird. We value your privacy and would never spam you. Try it... (Yes, it's for free.)